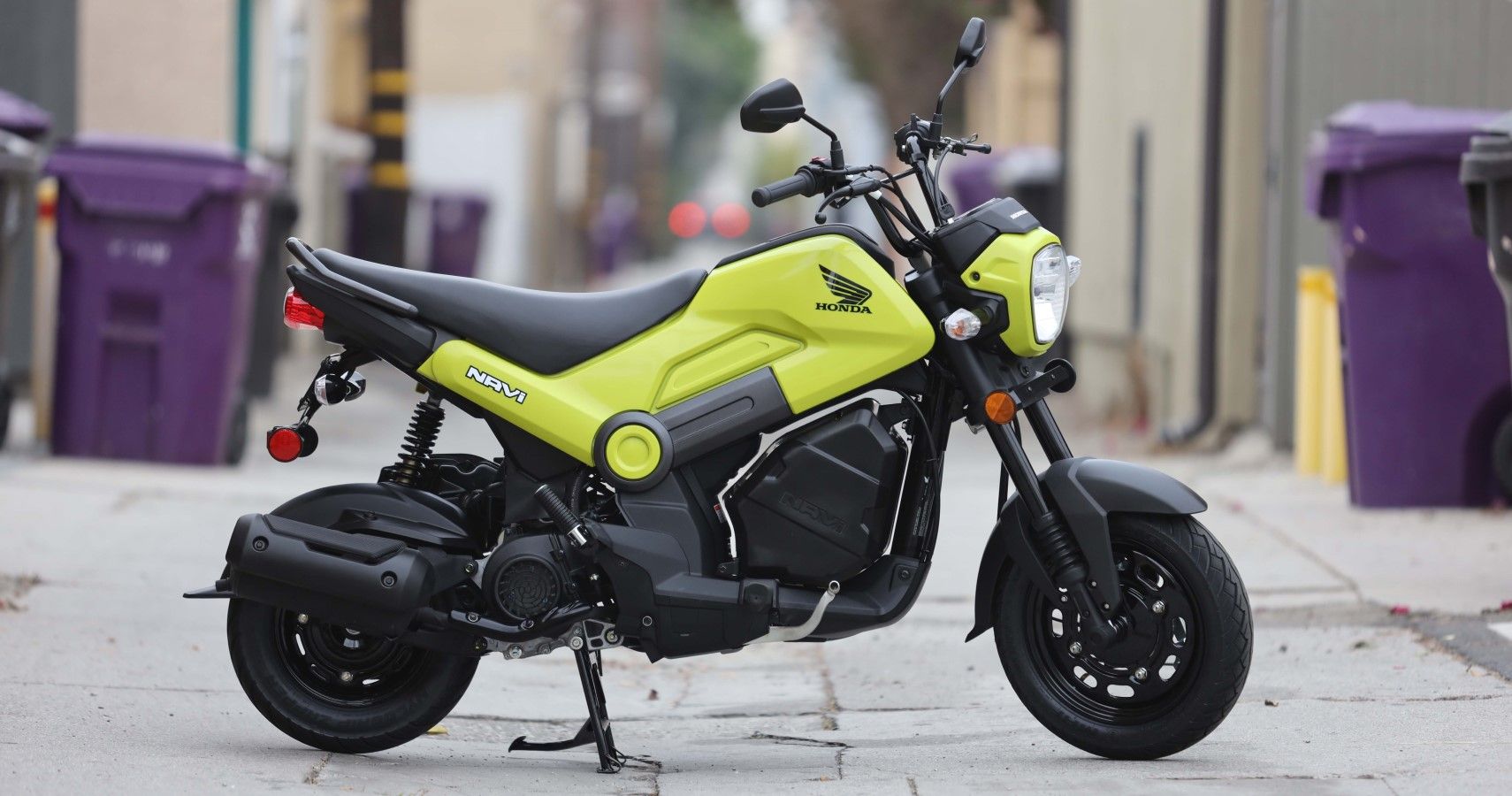 The 2022 Honda Navi Is Coming To America
Honda 50 was the first motorized two-wheeler to motivate people in the US to let
Honda 50 was the first motorized two-wheeler to motivate people in the US to let go of their bicycles and hop on to the mechanical evolution. We now know that machine as the Honda Super Cub C125 which has sold more than 100 million units worldwide. These outrageous numbers are not because of performance or looks, but from the sheer practicality that the miniMOTO puts on the plate.
In the 60s and 70s, miniMOTOs like the Super Cub were saviors for the struggling class. It was a personal vehicle, a commercial transporter, and a fun urban runabout – all at once. Now the Super Cub C125 along with the Grom, Monkey, and Trail 125 ABS constitute a class of mopeds that are funky, cool, and more of a recreational asset. These miniMOTOs still have a lot of practical appeal in the urban jungle, and thus, a whole lot more hard-core fans!
And that's exactly why Honda has finally decided to bring in the Navi for 2022. It is similar to the 2022 Grom and the 2022 Monkey but has a unique 'lego' appeal to it. The highly-practical Honda Navi is a miniMOTO that checks all the boxes of an urban runabout. The 2022 Honda Navi is all set to reach dealerships near you in January 2022.
The 2022 Honda Navi is a funky miniMOTO that starts from $1807. We don't think mobility can get any cheaper than that!
$1807, 190cc, And A Whole Lot Of Fun
Yes, we are going to mention it again. The 2022 Honda Navi comes in at under $2,000. That's cheaper than all the other miniMOTOs in Honda Portfolio. So we are gonna remember its price tag whenever we feel like nit-picking on Navi's shortcomings! The Navi packs a puny 109cc motor that is carburated (yes, carburated!
It doesn't make any sense to talk about this cutie's performance but we are pretty confident that it will put a smile on your face. This air-cooled engine has enough grunt to go fatigue-free all day long. It comes equipped with a CVT which makes riding in tight traffic a breezy affair. The powertrain setup is taken right off the Honda Active, a scooter that has a smashing fan base in Asia.
Related: Here's Everything You Should Know About The Honda Riding Assist-e
100 MPG With Honda's Clever eSP Technology
Ironically, the Honda Navi has a 0.9-gallon fuel tank but still manages to churn out 100-110 MPG! That's insane value for money. And Honda has made it possible because of a clever eSP friction-reducing technology for the internals. In short, the moving parts are extra-lubricated for much lesser friction. And don't worry, it comes with a fuel gauge!
Tiny Features Pave For A Nimble Riding Experience
At 236 pounds, the Navi is a lightweight and tiny machine. And evidently, every mechanical component used in this miniMOTO is as cost-efficient as it gets. The wheels are tiny with a 12-inch front and 10-inch rear steel-rims wrapped in MRF tires. These are India-made tires are have had a solid track record for over 80 years! Old-school braking tech with 130 mm drum brakes at both ends.
No ABS (obviously!) but the Navi does come with a locking clip for the front brake lever that helps it act as a parking brake. Tiny 27 mm front forks and a side-mounted rear shock take care of subtle road bumps. Don't you dare think of taking this thing off-roads; It won't be pretty!
Related: Here's What We Love About The Honda Trail 90
6 Vibrant Color Options And A Storage Compartment
Honda has always strived to make its miniMOTO line-up as lively as possible. And it continues for the 2022 Navi as well with 4 standard colors – Red, Grasshopper Green, Ranger Green, and Nut Brown. Honda will also offer two graphic options – one from Icon and the other from TrueTimber to spice the visual appeal even further.
We told that the Navi is unique from the other miniMOTOs, and that's because of its heightened practicality features (one to be precise). As the engine is tucked away lower and further behind, scooter style, the 2022 Navi gets a storage box where a generic engine would stay. This tiny box can hold a jacket and a tiny water bottle at most.
2022 Honda Navi Will Bring Out The Child In You
MiniMOTOs are perfect for the urban jungle and when it packs a bit of practicality and impressive MPG figure like the Navi, things get even better. The nimble riding dynamics will even make your short errands worthwhile. There are very few machines that you will crave to ride again, and the Navi is one of them! It might not look the part but the lego-styled miniMOTO is surely high on the fun factor. The 2022 Honda Navi will go on sale in 2022 and will be available at dealerships from January.
Sources: Hondanews.com, Powersports.honda.com, Ultimatemotorcycling.com
The 2004 Honda Valkyrie Rune Is Still One Of Best Looking Motorcycle Designs
This was one time where Honda let the designer fly to the limits of their imagination and then some.
Read Next
About The Author